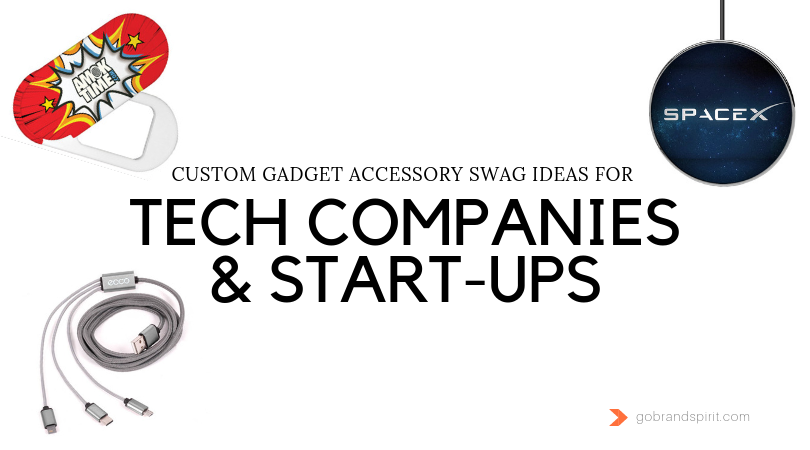 The tech industry is a very exciting but highly competitive market. Have all eyes on your brand at trade shows, conventions, and campaign events with these custom gadget accessories that are on trend, practical, creative.
Customize with your brand colors and get innovative with how you present them to your customers or investors. Punctuating an event or a company milestone with a complimentary branded gift is one way to keep the momentum going awareness, loyalty, and engagement.
These tech industry-specific promotional products are guaranteed to excite and delight anyone receiving them.
HERE ARE SOME FRESH LOGO BRANDED SWAG IDEAS FOR YOUR TECH COMPANY: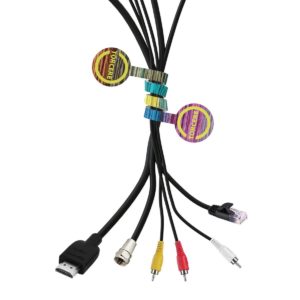 Cables are everywhere, especially with techie people. The Toddy Twist is the latest development in cable organization promotional products. It's flexible and organizes multiple cables and cords at once. Simply wrap the Toddy Twist around the cables and done! Imprint a full-color digital imprint through the entire length of the twist or on both sides. You might like all these other cable organizers too!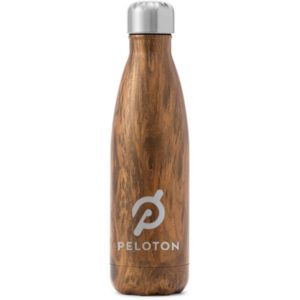 The S'well Bottle is all the rave these days. It combines sleek design, top quality materials, and supports the cause for eco-consciousness. Reduce the use of plastic bottle while sharing the brand love with the whole team as well as your consumers. You can get your logo laser engraved on this vacuum insulated water bottle, making it a premium promotional gift for everyone! Check out more insulated bottles here.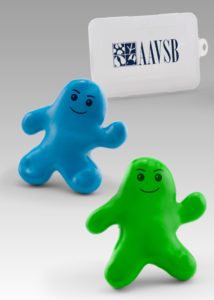 Programmers, strategists, and tech researchers may be one of the most stressed out people these days. Why not help relieve the pressure with a fun promotional product like the Splat Putty? Stretch, squish, roll, or pound this little guy and put it back in its own logo printed safety case when you're done. We have more stress reliever toys here.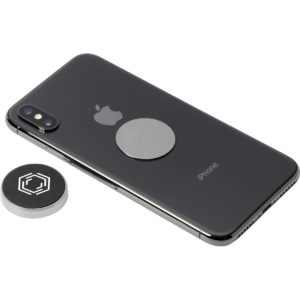 The Magnetic Phone Sticky Pad contains a phone mount that can be stuck to any hard surface, like a wall, or on a car dashboard and a metal plate will stick on the back side of your phone. It's simple, useful, and perfect for trade shows and conventions. More phone holder ideas here.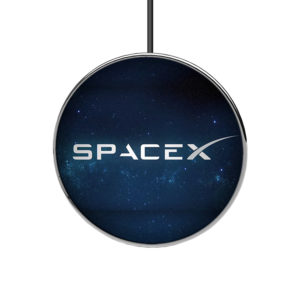 Of course, we had to throw in a wireless Qi charging pad! These promotional tech gadget accessories are hot hot hot! This wireless charging pad is designed with thermal detection sensor that prevents it from overheating. What's more is that you can customize the pad in full-color! It also comes with its own box, giving it a retail look. More Qi charging pads here.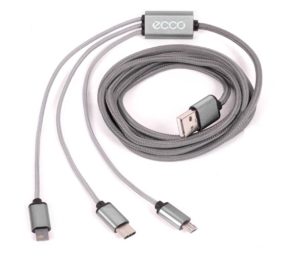 Get that extra reach with an extra long charging cable! Your customers or your employees will appreciate this thoughtful tech gadget accessory to help charge and connect your mobile devices. Laser engrave your logo for a premium look. Compatible with iOS and Android. Hand these out at conventions or use them as incentives for employees or customers to boost sales. More 3 in 1 cables here.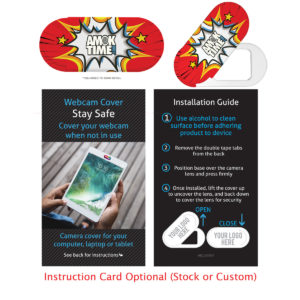 Tech companies, especially cyber security providers, know how important webcam covers are. Share that feeling of security with this customizable webcam cover with full-color printing! This ultra-thin promotional webcam cover protects your security and privacy and prevents webcam spying. Simply place your finger on the tab and lift your finger to hide and unhide the web camera. Fits most smartphones, Smart TV's, PS4, Xbox, laptops, MacBooks, PCs, and Tablets and any 3rd party external webcams.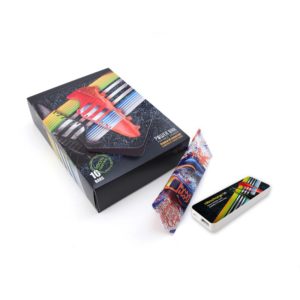 Is it a powerbar? Is it a power bank? It's actually kind of both! It's a power bank designed to look like an edible power bar and that's really cool! It even comes in a carton box that also looks like packaging for power bars. Add a full-color graphic on one side of the power bank and customize the wrapper. Now that's creative!
You can also get in touch with us for personalized ideas based on your specific event needs.
Purchase with a Purpose: BRAND SPIRIT IS A CHAMPION FOR THE UNITED NATION FOUNDATION'S [email protected] EVERY $100 WORTH OF SALES FROM ALL THESE ITEMS MEANS WE DONATE 1 VACCINE TO A CHILD IN NEED.
No time to shop? We'll shop for you and find the perfect custom gift for your project. Find us on Facebook, Twitter, Instagram, & Pinterest or email us at [email protected].